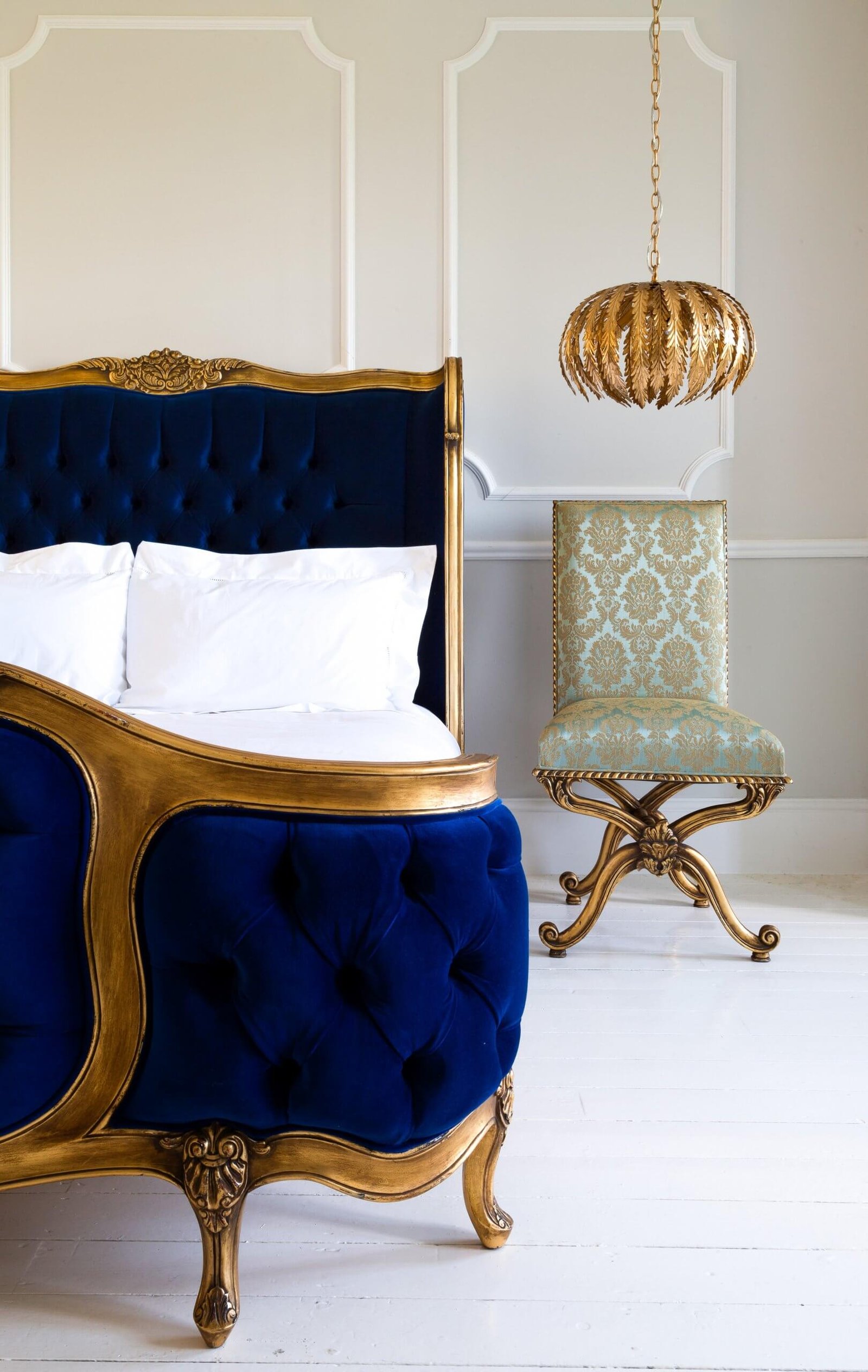 I'm not usually one for following trends or fashions when it comes to interiors. My style is pretty neutral, classic but eclectic and works for me. Every year however, the colour people Pantone release their Colour of the Year. For 2020, the Pantone Colour of the Year was announced as PANTONE 19-4052 Classic Blue. According to Pantone, "this colour represents a dependable and stable foundation to move forward to a new era. It brings calmness, confidence and connection". I've been having a think about Using Pantone Classic Blue in Period Homes…
One of the things I'm really grateful for in our house is the beautiful fireplace. Every year at Christmas I like to decorate the fireplace with a garland. I usually use fresh foliage, but this always ends up crispy and dry after about a day and a half as we use our fire. This year, inspired by my faux foliage wreath making workshop at OKA, I decided to create a Christmas mantelpiece garland using faux foliage, dried flowers and pampas grass. It won't dry out, and I'll be able to reuse it year after year!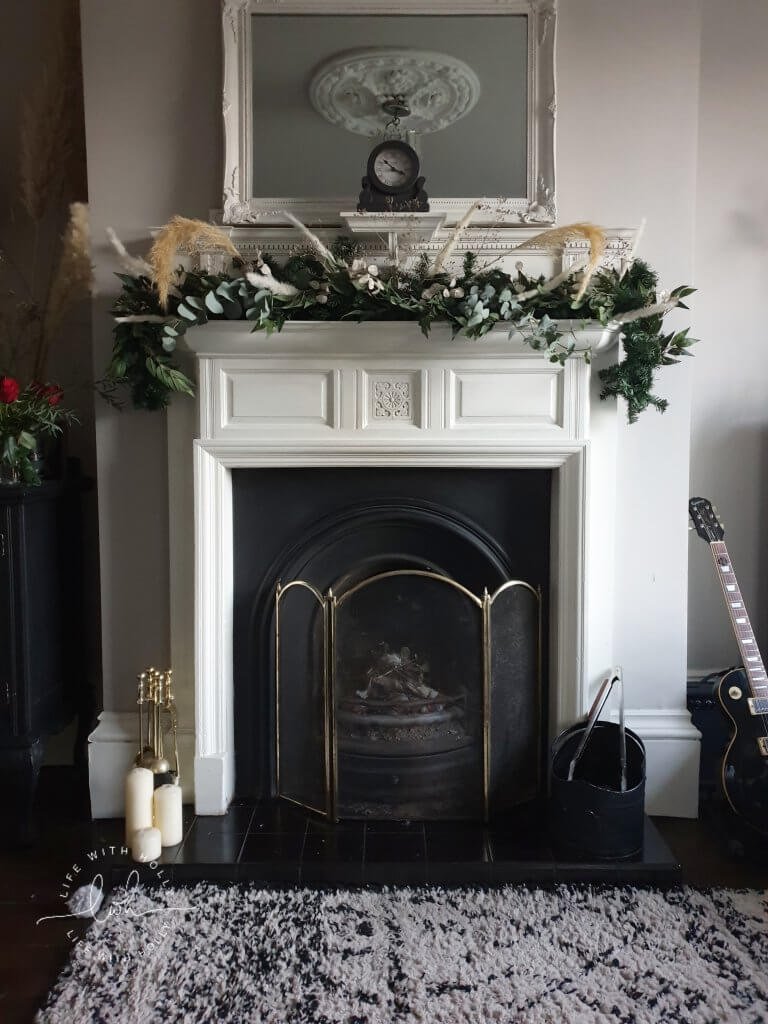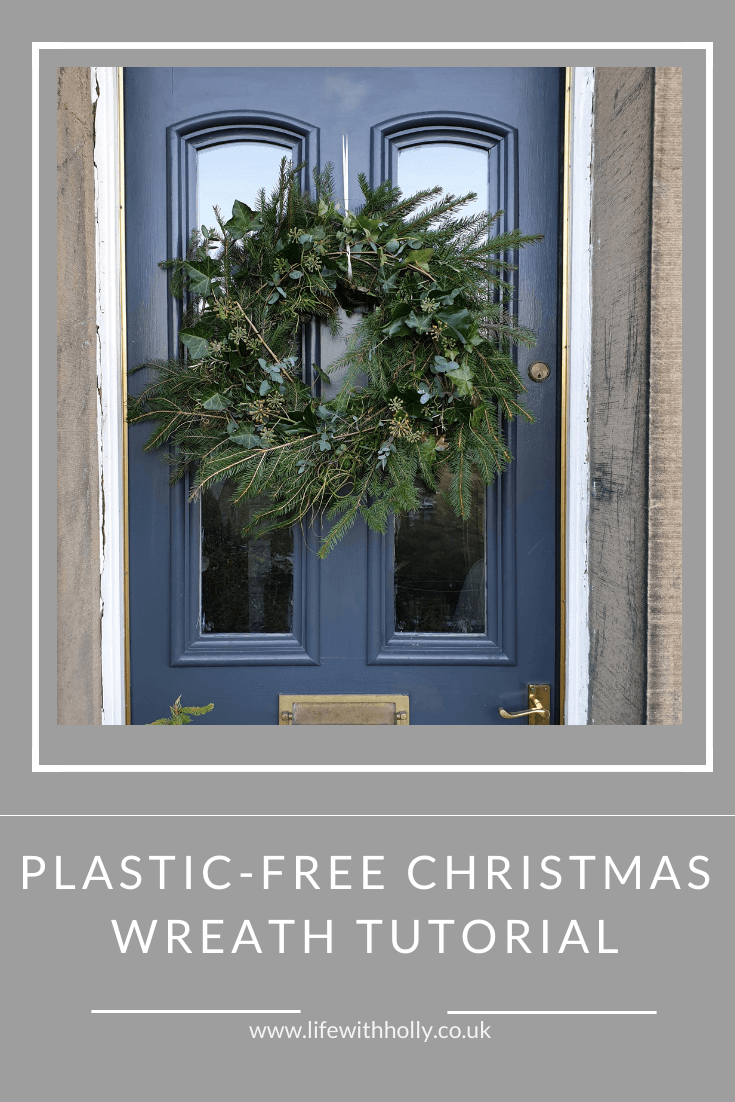 Another week, another wreath! This weekend we started to decorate the house for Christmas. I say we – Mr R helped me move the bookcase then went out to buy a part for the car, and Holly helped put the baubles on the tree the decided to do some crafts. With glitter. Eugh. I put the tree up, made a mantelpiece garland, a staircase garland and two door wreaths. Here's my (pretty basic) plastic-free Christmas Wreath Tutorial – it's so easy to make!